For more than 30 years, ESB has operated as a leading independent generator in the UK with current developments in onshore and offshore wind projects.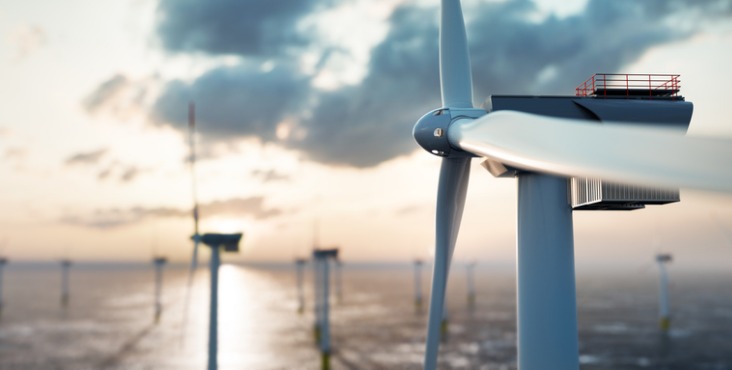 In 1992, ESB invested in the development of Corby power station in Northamptonshire - one of the first independent power plants constructed in the deregulated UK market. With a capacity of 350MW, it has enough power for a city the size of Nottingham. To improve efficiency and power output and to demonstrate our commitment to the local area, we carried out an upgrade of the gas turbines in 1999.
In the interim, we have diversified and invested significantly in the UK wind energy landscape with onshore wind farm plants in West Durham, Fullabrook and Mynydd y Betws. Carrington Power Station, opened in 2016, marking a £820m investment in our UK operations. The gas fired power station is one of the most efficient thermal plants in the UK at 58 per cent efficiency and has the ability to allow renewables such as wind and solar on its system at any given time.
ESB's Current Developments in the UK

In 2015, ESB entered into a development partnership with Coriolis Energy, a leading independent wind energy developer. The partnership has a significant pipeline of development projects with a projected capacity of up to 400 MW across nine projects.
In 2018, ESB took a 12.5% stake in the 335MW Galloper offshore wind farm located 30kms off the coast of Suffolk. It marks the company's first major step into offshore wind generation and provides a platform for similar developments off Ireland and Great Britain.
In 2019, ESB acquired a 50% shareholding in the Neart na Gaoithe 448 MW offshore wind farm project, located off the east coast of Scotland. The construction phase of the project has commenced and ESB is looking forward to partnering with EDF on this project. Read more here.
In 2020, ESB joined with Edinburgh-based Red Rock Power Limited to form a 50:50 joint venture for Inch Cape Offshore Limited, a large wind farm development off the east coast of Scotland. Read more here.
ESB London Office
Our London office represents and supports ESB's growing business activities across the UK, covering business development and public and regulatory affairs. As part of their remit, the London team also work closely with both ESB International and ESB Trading.
If you would like to get in touch, you can reach us at:
ESB
2nd Floor
16-19 Eastcastle Street
London
W1W 8DY
United Kingdom
Media Enquiries
For all media enquiries regarding ESB's UK operations, please contact the Corporate Communications Team.
T: 0345 60 13 372
E: corporatecommunications@esb.ie