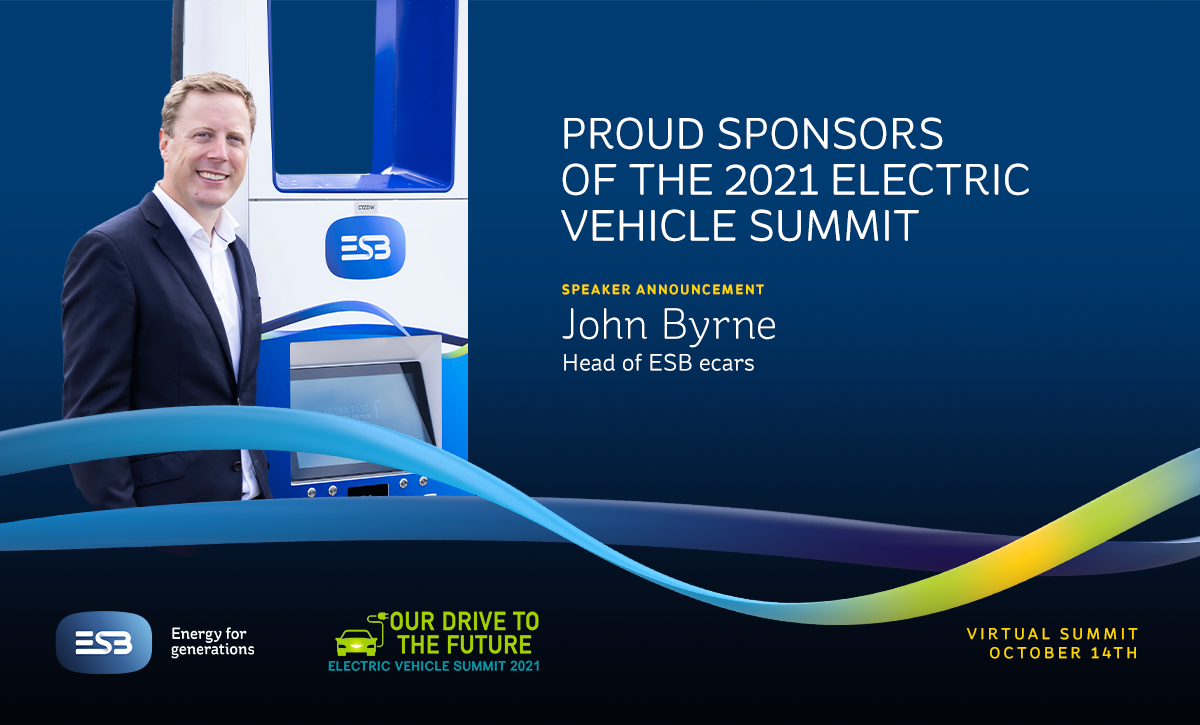 ESB ecars is delighted to again sponsor the Electric Vehicle Summit which takes place online on Thursday 14th October 2021.
It is the annual premier industry forum to discuss and learn about the latest in policy, innovation and technology that will drive market adoption and eMobility.
John Byrne, Head of ESB ecars, will be speaking at the event and will give an update on the electric vehicle public charging network in Ireland.
Other speakers include Minister Eamon Ryan T.D, Professor John Fitzgerald, Trinity College Dublin and speakers from Bloomberg, Renault, Local Authorities as well as other policy makers and industry experts.
For more information and to sign up visit: https://www.evsummit.ie/