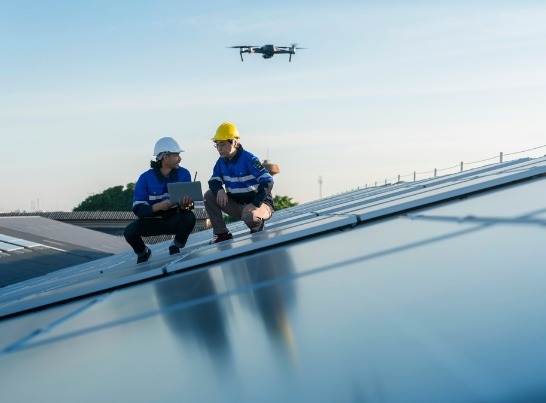 Solar PV
Solar has become one of the most popular sources of renewable energy, offering a zero carbon solution that delivers a significant return on investment, with the ability to scale.
Solar Photo Voltaic (PV) uses solar panels on a premises to capture energy from the sun to generate electricity. Depending on the size of the project, the electricity generated can meet a large portion of a business's energy needs. Consisting of solar modules, inverters and a site-specific mounting system, the solar PV system is designed to maximise energy capture whether it be rooftop or ground mounted. And despite what you may think, solar panels can generate energy on cloudy days.
ESB's Smart Energy Services integrates Solar PV with Solar Thermal technology to maximise your organisation's ROI and CO2 savings. Our industry-leading generation technologies provide clean energy, while stabilising costs. Available as a funded solution, organisations can take advantage of immediate savings, while offsetting project and maintenance costs.
ESB has the expertise and experience to develop a purpose-built Solar PV solution for your unique needs, including rooftop, ground mounted and car port solutions.
The benefits of a Solar PV 100% renewable solution
Cheapest and most popular method of on-site electricity generation
Significant Cost and Carbon Savings
Works in all weather
Scalable & Adaptable
Robust system with minimal maintenance
Supports sustainability targets within a business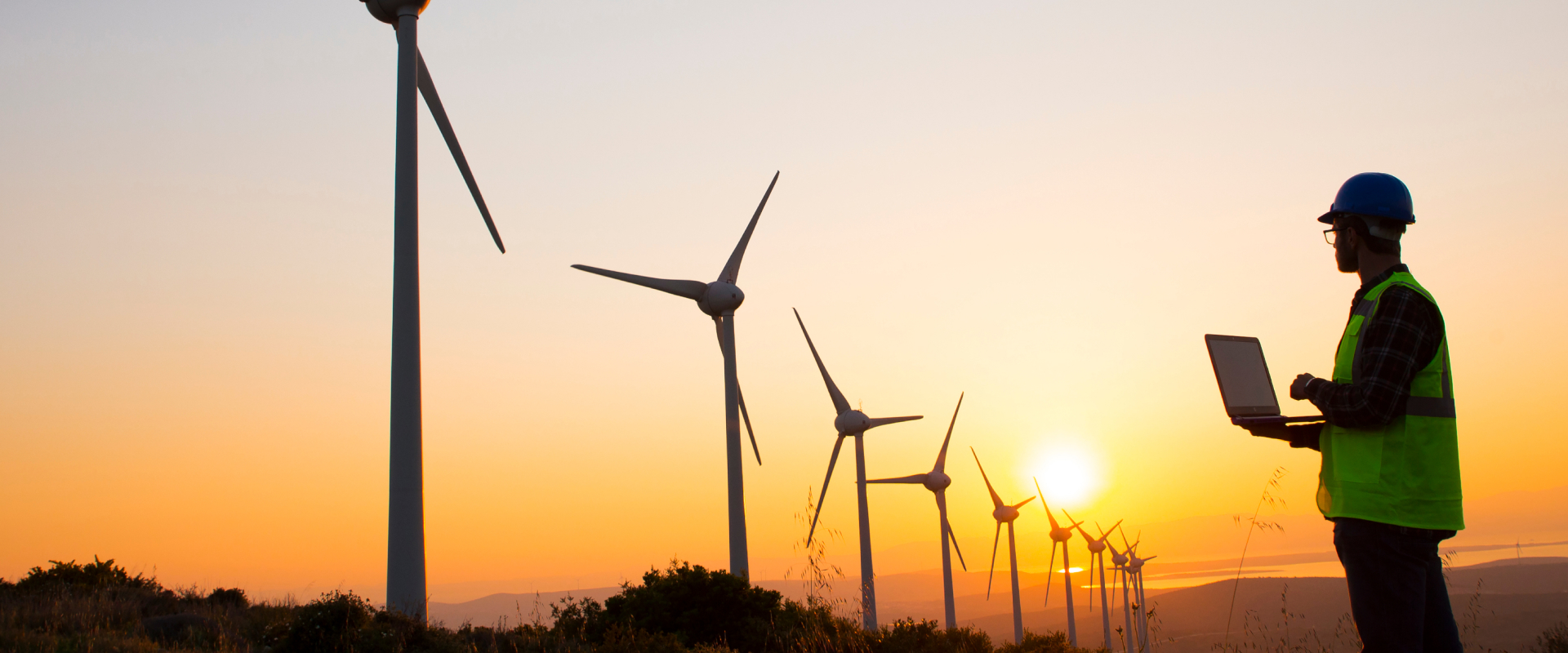 Wind Energy
As the fastest growing renewable energy source currently available, wind energy plays an essential part in achieving a zero-carbon future.
Through ESB's Smart Energy Services we are committed to delivering a sustainable and competitive energy supply. Ongoing investments in innovation and expertise allow us to continuously improve wind as an energy resource. We offer long term contracts and financing on large-scale projects. This ensures the highest efficiency and cost effectiveness, while significantly reducing investment risk. As with Solar PV, ESB's Smart Energy Services integrates wind generation with other technologies to maximise ROI.
We believe in the power of wind energy and the potential it has to help deliver a net zero future for society. From our first 5MW wind farm in Crockahenny, Co Donegal in 1998 we have developed an onshore wind asset portfolio that has the capacity to supply 1GW of clean energy to the homes, farms, hospitals, schools, and businesses throughout Ireland and the United Kingdom.
Benefits of Wind Energy include
Energy price stability
Energy supply resilience
Enhances green credentials
Maintenance covered
Equipment is warranty protected
How our Funding model works for you
Where feasible ESB will fund the project with no CapEx input from your company.
Payments are made at the same rate as the delivered savings, so the scheme is "Balance Sheet Neutral" for you.
We work with longer payback terms than the industry norm.
Once the CapEx cost is paid off, you benefit from 100% of the ongoing annual savings.
An initial overview of the energy saving potential will be produced at no cost to you.
By providing the up-front capital for energy-saving infrastructure projects, repayments to us are financed by the resultant delivered savings.
ESB's Smart Energy Services offer a full range of funded solutions and to demonstrate our commitment, we operate a €75 million fund that is dedicated to assisting large energy users access affordable finance and expertise to help bring their carbon reduction strategy to life.
We also support self-funded capital projects, whereby ESB will procure, install, and develop a capital asset on behalf of the customer to best suit their needs. With an agreed payback term depending on the scope of the project, once the project has paid for itself, the customer maintains full ownership of the asset and will benefit from 100% of the associated savings.
ESB's Smart Energy Services are looking to partner with intensive energy users to help deliver a bespoke solution that specific to the site and the organisational needs.
Speak to one of our experts today.