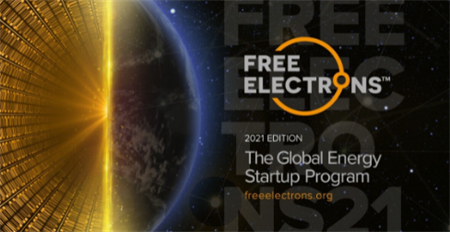 The Global Accelerator Program
The energy market has seen rapid changes in recent years as utilities around the world look to adopt the latest technologies to reduce carbon emissions and address climate change.
ESB is leading the charge to discover the innovations that can help us to continue to transition to renewables as we journey to net-zero. As a founding member of FREE ELECTRONSTM, the advanced global accelerator program that is designed to support the brightest innovators who are working to transform the energy market, ESB is playing its part to connect the world's most promising start-ups with leading utilities.
The unique program allows participating start-ups to work closely with global utility companies like ESB. Utilities then provide support to help the start-ups develop energy solutions for customers around the world with creative ideas, innovative thinking and new technologies.
Start-ups get access to over 80 million customers worldwide across more than 40 countries and collaborating with utilities, as an energy leader, offers a rare and unique opportunity to bring products or services to the next level.
2021 Edition
Now in its fifth year, FREE ELECTRONSTM offers a diverse range of opportunities for start-ups and utilities – by working alongside in a series of modules held physically and digitally across the globe.
Earlier this year, after a rigorous selection process, selected start-ups showcased their pilot projects in virtual one-on-one meetings with utilities. Due to Covid-19, this year's program looked a little different. Instead of getting to visit venues around the world, virtual events were held in Dubai, Melbourne, Lisbon and Hong Kong.
The latest Sprint Module of the 2021 program took place at the end of September and was hosted by China Light and Power in Hong Kong. The event, packed with a variety of engaging and thought-provoking events, gave start-ups the opportunity to present on progress made, develop a deeper understanding of utility needs and showcase their new approaches.
A number of Irish companies are competing in this year's FREE ELECTRONSTM program, including KelTech IoT who was selected as one of the Final 15 start-ups in 2021. As a result, Keltech IoT has gained international commercial traction from its work with global utility partners.
Collaborating with the brightest innovators
ESB's involvement offers global market access to the world's brightest energy tech start-ups. FREE ELECTRONSTM also provides utilities with access to a high-quality pipeline of innovation, new technologies, and learnings that help advance clean energy initiatives.
In July, ESB announced its first partnership of this year's program with Rebase Energy from Sweden. The company empowers energy innovators with data and tools to optimally dispatch distributed energy resources while maintaining the balance and robustness of the grid. The project aims to demonstrate that ESB's I-SEM market data, combined with Rebase Energy's weather models, can be used to develop better price forecasts in the Irish electricity market with machine learning.
In previous Free Electrons programs, ESB collaborated with EV.Energy from the UK to test their smart charging solution for cheaper and greener offering for Irish and UK EV owners. Another is Swiss company Akselos SA (pictured), their work with ESB resulted in the creation of the world's first digital twin of a pumped storage station. The solution helps ESB understand the structural health of the 47-year-old Turlough Hill pumped storage station, which generates up to 292MW to support the Irish grid during peak demand periods and – as Ireland's only pumped storage station – has a crucial role in the country's ongoing transition to renewable energy grid stabilisation.
Digital Twin – Turlough Hill Pumped Storage Station
In total, ESB has undertaken 23 FREE ELECTRONSTM pilots and is now exchanging knowledge and results from projects with a network of innovative power utilities.
Looking ahead to Dublin
This November, entrepreneurs from across the globe will virtually join the Final Module of FREE ELECTRONSTM, hosted by ESB in our Dublin studio from the 9th to 11th November, to showcase their energy solutions.
ESB is delighted to have this opportunity to showcase the innovations of the pilot projects, and to be given the chance to share insights into ESB's strategy with utility partners, external stakeholders and participating start-ups.
The three-day event will focus on closing out proof-of-concept projects prior to adopting them for future scaling and growth. A final pitch presentation will be followed by an award ceremony to choose the world's best energy start-up company of 2021 and to add to the invaluable recognition benefits this brings, the chosen start-up with also receive a cash prize of $200,000. Ireland's hosting of this event also demonstrates the country's position as a key innovator and enabler in this space.
This is not the end – opportunities will continue to be developed after the official program finishes. The result, some of the best and brightest ideas from the world's leading innovators will begin to grow as we continue on the journey to deliver a brighter energy future for all.
To register your interest in attending any of the virtual events taking place during the virtual Grand Finale, please enter your email address here.
All updates on the program are available at: freeelectrons.org/
To learn more about ESB's involvement in the FREE ELECTRONSTM program, visit: esb.ie/free-electrons
#esbbrighterfuture