What do you want to be when you grow up? It's the question that everyone faces from a young age, and especially when deciding what to do after secondary school.
Knowing what educational course and career path to choose is a difficult choice for young students, especially when they are not being provided with 'real life' information about their interested fields and specific roles.
Recognising that parents play a key role in helping their children make that all important career choice, ESB invited a number of students and their parents to a special information evening recently.
As part of Ireland's Engineers Week, the aim of this event was to arm students and parents with as much insider knowledge and insights from experienced engineers across a number of fields. In turn, attendees could get a true understanding of what it entails to work in the engineering industry, what areas of this field may be of interest to them and what the real potentials and opportunities are available in the wider market.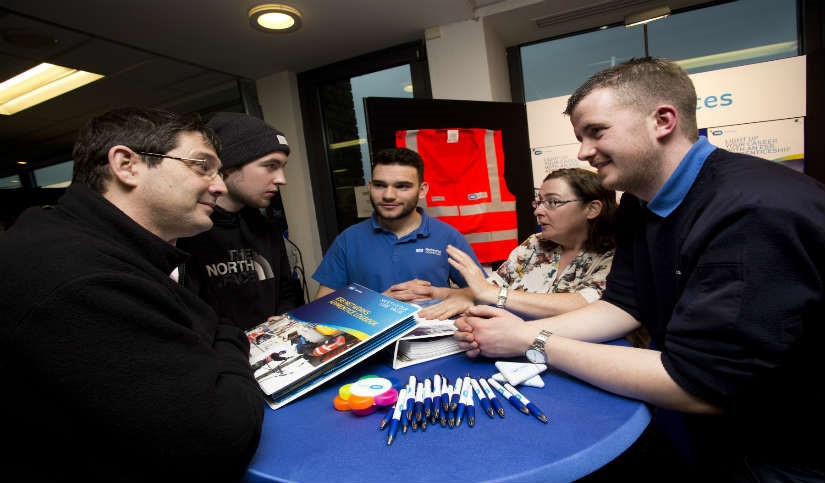 We have been supporting Engineers Week at a group level for many years. This year, however, we wanted to do 'something unique' for many reasons.
First, we now have 230 ESB volunteers participating in the Engineers Ireland STEPS programme. The aim of STEPS is to encourage primary and post-primary students to explore the world of Science, Technology, Engineering and Math (STEM), while also promoting engineering as a career choice.
On the night, many of our volunteers and other ESB staff used their mentoring experience to share their real life stories.
Secondly, we decided to run this parent-student information evening as there is few, if any, such style of events available. This is despite research showing that parents have a major influence on their child's career choice. Such a style of event is also important as research also shows that parents have very little understanding of modern engineering. Therefore, they do not know if they should encourage their children into the sector.
Thirdly, we hope that such open conversations and presentation of the world of engineering will help break the preconceptions many people have towards the industry, and especially the notion that it is a male-orientated career.
This event also forms part of our group-wide Graduate strategy which aims to encourage secondary students to consider engineering as a career choice.
What do you want to be when you grow up? Well, we hope we helped a lot of students make that decision with our event. And so begins their journey.
​