The ecars team were delighted to return as the headline sponsor of the annual Electric Vehicle Summit, which took place in the RDS on Tuesday 7th November. This is the annual premier industry forum which aims to help those in the eMobility industry reach an understanding of how government, industry and businesses can work together to drive market adoption and accelerate electrification.
The exhibition area provided an excellent opportunity to meet face to face with stakeholders from the entire EV supply chain, to discuss and learn about the latest updates in policy, innovation and technology.
At the main conference area, the Summit brought together key influencers and change makers from Ireland, the UK and Europe which meant a wide-ranging discussion on all things related to the eMobility industry, at a pivotal time for the EV industry.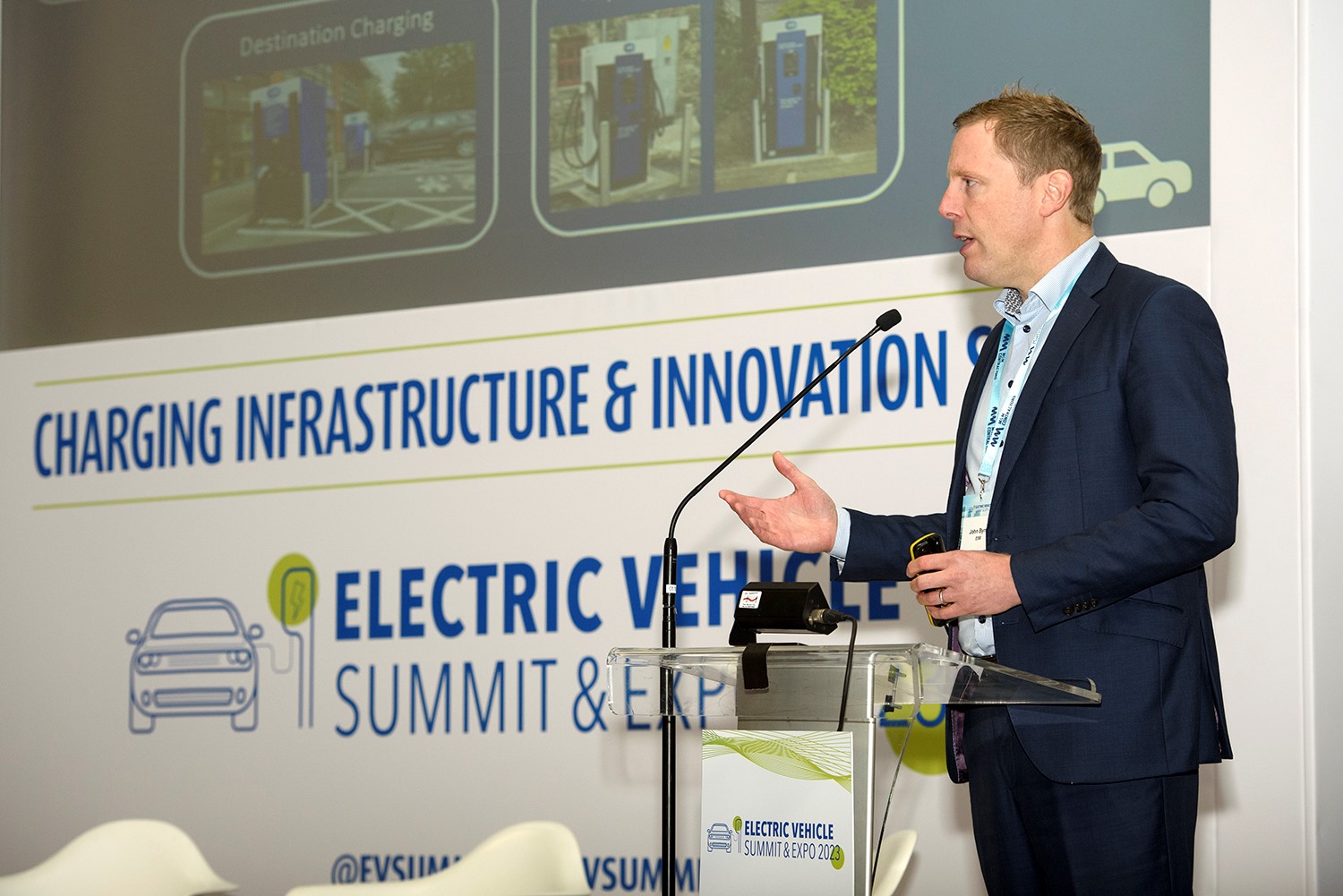 John Byrne, Head of eMobility, spoke at the event about our charging infrastructure outlook and Net Zero strategy. He outlined how we are accelerating our network expansion, rolling out fast and high power EV charging infrastructure while providing a reliable, high-quality service to our customers.
Other speakers included Aine O'Grady, Head of Zero Emission Vehicles Ireland, Department of Transport and speakers from FREENOW, SSE, the Society of the Irish Motor Industry, SEAI, as well as some Local Authorities and other industry experts.
For more information and to sign up visit: https://www.evsummit.ie/