No one buys a car without a test drive and research of user reviews. When ecars started to roll out the infrastructure to facilitate electric vehicle driving in Ireland, there was only one way to encourage drivers to experience this 'new' mode of travelling. Give them electric vehicles and access to the charge point network.
As part of the 'Great Electric Drive' initiatives in 2012 and 2014, ecars invited members of the public and business organisations to become ecar ambassadors and trial electric vehicles for a period of time.
Both campaigns collectively attracted over 30,000 applicants after which over 50 people and businesses were recruited, representing people of all ages, lifestyles, occupations and community patterns throughout Ireland.
From pilots and teachers to corporate companies and public services, users travelled the high roads and by-roads of Ireland in their shiny new motors supplied by BMW, Citroen, Mitsubishi, Nissan and Renault.
The results were impressive. During the 2014 trial, 32 ambassadors covered a total of over 200,000 kilometers in 10 vehicles and recorded combined fuel cost savings of over €18,000. This, in turn, eliminated over 34 tons of carbon dioxide in tailpipe emissions.
To provide a snapshot of user experiences and views, ecars asked a selection of electric drivers to outline their key highlights from the Great Electric Drive.
BMW i3 by Peter Clinch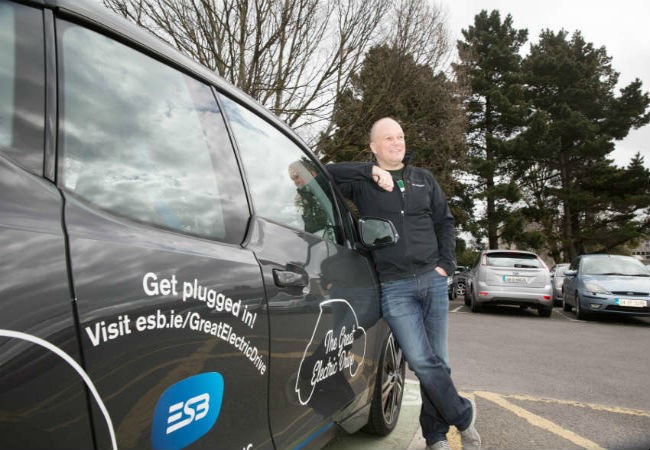 Peter Clinch's key review highlights
The first thing that hits you about the i3 is the "smart" nature of the car. BMW has packed it with features based around BMW 'connected drive' which links the car, via a SIM card, to the cloud and your phone. This enables you to monitor charging, range, driving analysis and emissions' reductions.
The i3 certainly counters any view that going eco requires sacrificing performance. The self-park mode, while requiring some serious trust as you take your hands and feet off all controls other than a single button, is excellent for anyone who dislikes parallel parking.
The BMW i3 is a very good car overall and, with a range extender, is excellent within a 180km range of where you live – a viable alternative for those in the market for a new car and those who love 'hot-hatch' speed allied with practicality, economy and space for four adults.
A full charge takes about three to four hours.
Renault Kangoo Z.E Van by Emma Walls, Marketing Director, Glenisk
Nissan Leaf by Steve Kelly
Renault Zoe by Lorraine Flanagan
Lorraine Flanagan's key review highlights
Clean hands as I was not using diesel pumps.
I found the Renault Zoe was very smooth and quiet to drive.
Part of the energy used was wind generated.
There was huge interest and excitement from children in the schools I work with.
Mitsubishi Plug-in Hybrid Electric Vehicle by Lucilla McSweeney, Fire Services & Emergency Planning in Cork Fire Brigade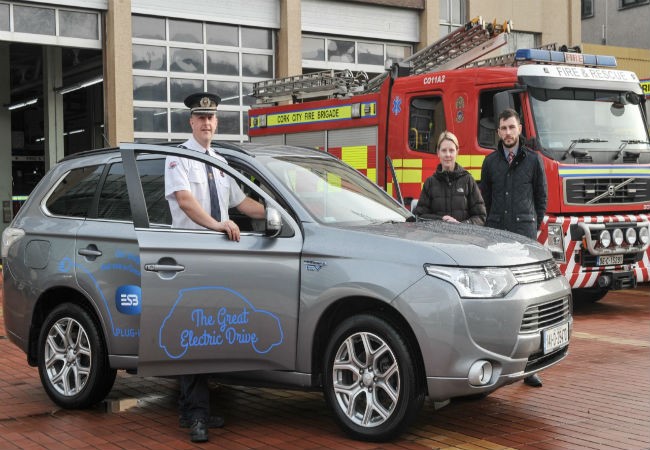 Cork Fire Brigade key review highlights
We used our own charging point in the Central Fire Station in Co Cork. When we came into work, we just plugged it in and it was fully charged by the time we went home.
I was very conscious of going into petrol mode but as time went on, I became used to seeing how your driving habits can affect the car's performance. On the link road around Cork city if your speed went up, it would kick into petrol mode. I then noticed myself slowing down which is always a good thing!
I really enjoyed the Outlander PHEV experience. The vehicle was so comfortable and easy to drive. For its size, it was easy to manoeuvre which was surprising.
BMWi3 by John Breslin