When you invest in people and provide the right support and tools to work, great things can happen. This has been the cornerstone of ESB's success over the last 90 years, and what we look for in those that we partner.
One project that is aiming to achieve these great things is the ambitious Field of Dreams project, spearheaded by Down Syndrome (DS) Cork.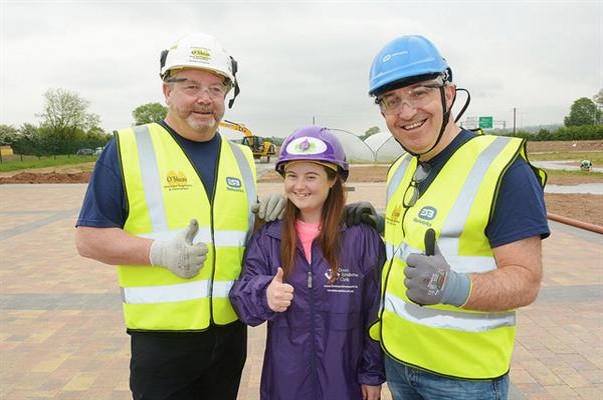 Awareness
There are limited choices available for young adults with down syndrome as they leave child services, DS Cork wanted to do something that would provide meaningful work, skill acquisition, room for personal development, inclusion and ownership.
Based on the success of the international 'Care Farm' concept, they created the idea of a similar horticulture education and work project. And so the 'Field of Dreams' was born where the vision is to provide a safe environment where the nurturing of each participant's personal growth and independent living skills will assume equal value to the productivity and cultivation of the garden.
One of the first and largest scheme of its kind in Ireland, the horticultural farm project is being developed on a five-acre site on the western outskirts of Cork City. The land has been provided by the Munster Agriculture Society who are partners to Down Syndrome Cork in this initiative.
The five-acre site includes a sensory garden, polytunnels, therapy room, a market garden for cultivation of farm produce, and prefabs for training and education. Award winning Irish garden designer, Diarmuid Gavin is contributing to the development of this unique garden site.
Supporting Education through Funding and Volunteering
Costing an estimated €500,000 to develop, funding from various organisations is obviously essential for its success. Having applied to ESB's Energy for Generations Fund, DS Cork received €25,000 late last year, and a further €21,000 in June 2017 with the project aligning with our corporate goal of supporting organisations that provide educational access and support to all people.
However, our support went beyond financial. When DS Cork highlighted the need for volunteer electrical work, local ESB Networks staff happily offered their services. Together with staff from Jones Engineering/O'Shea's Electrical, they assisted with the wiring of porta cabins and public lighting over a May weekend.
When we all work together, great things can happen.