Tailored Energy Solutions
We offer a range of sustainable solutions to suit the energy requirements of large energy users, without the need for upfront investment. We'll collaborate with you to optimise existing assets, identify the latest, most innovative energy solutions for your business. And because every business is different, we tailor solutions to drive efficiencies and guarantee significant savings.

ESB Smart Energy Services Brochure
PDF | 1MB
Our Solutions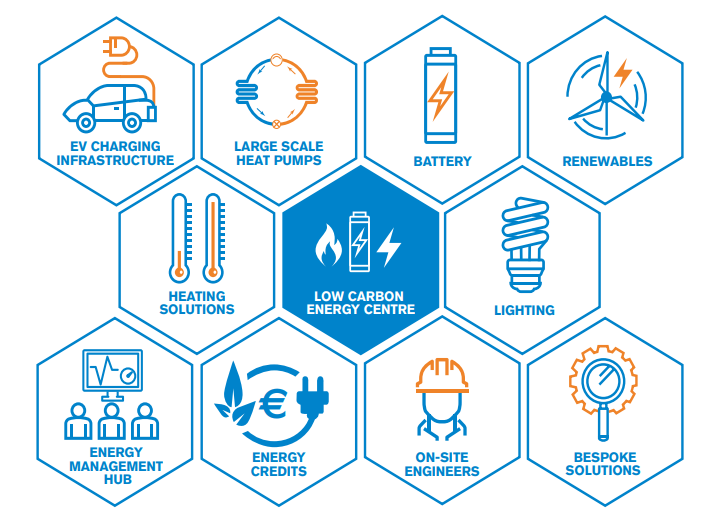 Find out more about our solutions
Energy Monitoring Tools
We offer a range of energy monitoring tools to allow you understand and measure your energy usage. These insightful dashboards, tracking and measurement tools enable us to propose projects and energy optimisation measures to reduce your overall costs.
Smart Energy Control: One of our offerings is Cylon Active Energy which provides cloud-based real time energy management Software as a Service(SaaS). Active Energy Manager allows users to monitor, analyse and optimise the energy consumption of buildings, regardless of size, number of buildings or geographical location.
Already a Cylon Active Energy Management user? – Log in to your service here