In 2019, ESB issued Ireland's first corporate public green bond to benefit from the increasing interest from investors seeking to allocate funds to support organisations that are driving the transition to reliable, affordable and low-carbon energy.
The net proceeds from ESB's green bond are specifically allocated to finance green projects, in areas including renewable energy, energy efficiency, green buildings and clean transportation.
In being the first Irish Corporate to issue a green bond , ESB successfully raised €500 million in June 2019 , maturing in 2030 – with this funding playing a significant part in helping to deliver the organisations Brighter Future strategy.
This Green Finance strategy has allowed ESB Treasury to identify investors who wish to allocate funds to support assets that will assist in the transition to reliable, affordable and low-carbon energy – while partnering with a diverse investor base who share the same beliefs as the organisation.
Green Bond Framework
Designed to reflect its wider-strategy, ESB's Green Bond Framework aims to address issues associated with climate change to develop a range of major green projects, in line with EU environmental objectives, while meeting customer needs through the transformation of ESB's businesses, with the aim to meet the target of 70 percent of electricity produced from renewable sources by 2030.
There are a number of processes within ESB that ensures compliance with the framework, including a dedicated Green Finance Committee with responsibility for overseeing that suitable green projects are allocated funding. An Allocation and Impact Report ensures transparency for investors that their funds are being used to lead the transition to clean electricity solutions.
So far, major projects such as Grousemount Wind Farm and Galloper Offshore Wind Farm have benefited from funds allocated by ESB's Green Bond Framework, as well as Project Fitzwilliam, ESB's new head office in Co Dublin which is close to completion as a near net-zero energy building.
Committed to the renewable transition
ESB further demonstrated its commitment to financing projects that will significantly drive a renewable energy future by becoming the first Irish utility to have a syndicated sustainability linked loan.
The €1.4 billion, five-year loan has been provided by 14 international banks, with BNP Paribas acting as Sustainability Coordinator – represents a second major statement by ESB Treasury to deliver renewable projects with the support of the sustainable finance markets.
The key deliverables associated with the loan are directly linked with the Irish Government's Climate Action Plan and are aimed at reducing carbon emissions from ESB's generation fleet while increasing the amount of energy produced from renewable technologies.
ESB also continues to focus on producing clean, secure and affordable energy – delivering smart, reliable, resilient networks to enable the connection of more renewable generation and development of major green projects including onshore and offshore wind, solar and investment in the electric vehicle charging infrastructure.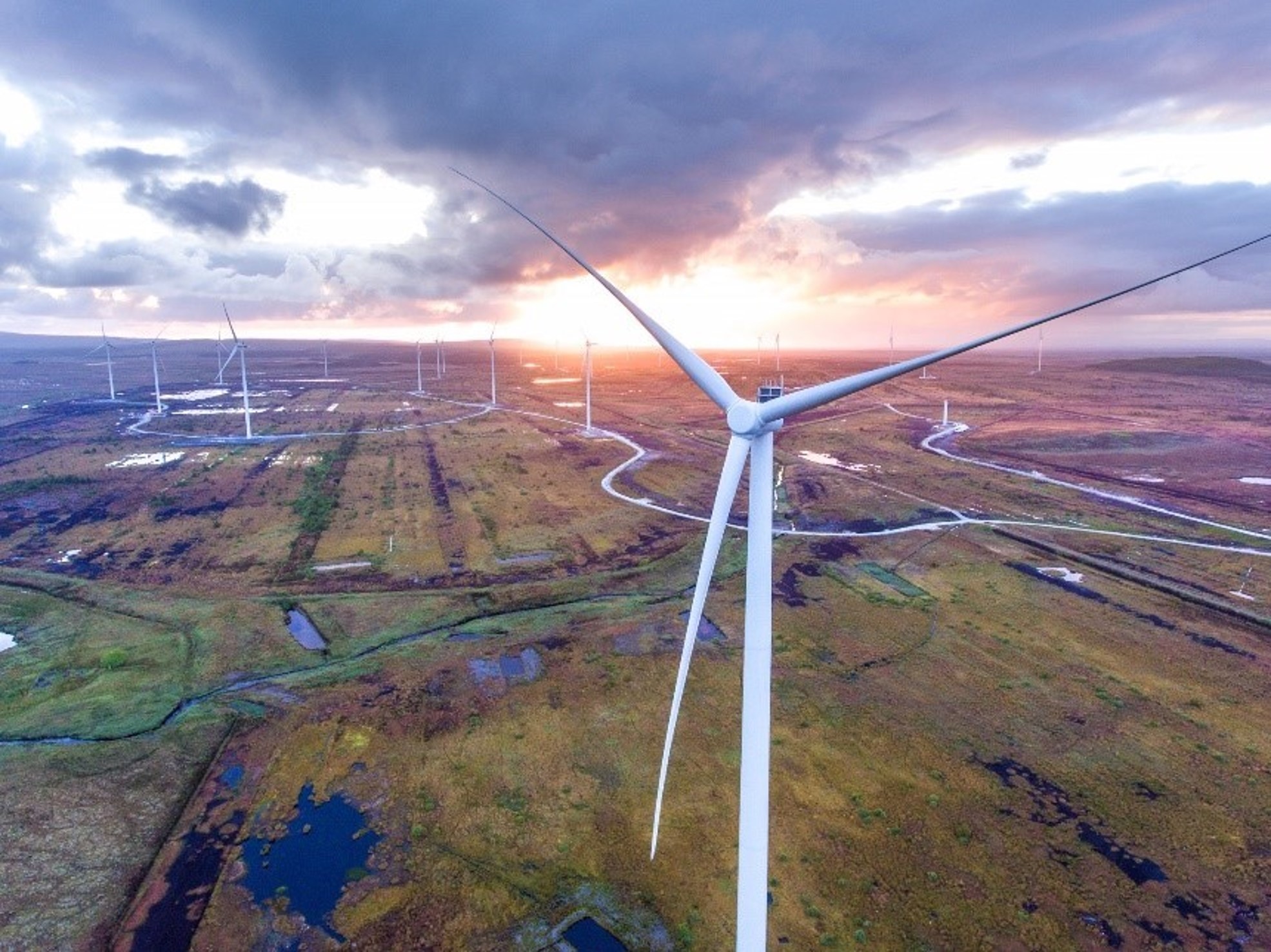 A key part of ESB's sustainability linked loan is to support the transformation of its generation assets including onshore and offshore wind.
Roll-out for change
ESB delivered another milestone in recent months, as part of its Green Finance strategy, with the announcement that the organisation is partnering with the European Investment Bank (EIB) to support the roll-out of 2.4 million smart meters to every home, farm and business in Ireland by the end of 2024.
The €150 million, 15-year loan will support a project that is a key part of Ireland's transition to a low-carbon electricity network and delivering benefits to customers, the economy and the environment.
By the end of 2020, it is planned that 200,000 meters will have been replaced and approximately 500,000 meters will be replaced in each of the four years thereafter. From 2021, electricity supply companies will be able to offer new smart services to customers with smart meters – delivering key objectives for ESB and their investor base.
Delivering a clean energy future
Pat Fenlon, Executive Director, Group Finance and Commercial at ESB, discussed this Green Finance strategy and how it is continuing to deliver results for the organisation and its investors, "ESB is more committed than ever to financing green projects which will facilitate our transition to a low-carbon energy future, and in doing so, help Ireland to meet its ambitious climate targets over the coming decade. The continued interest of investors, from all parts of the world, demonstrates confidence in ESB's investment programme to partner with those in the finance markets that share our purpose.
The significant investments in areas such as renewable energy, energy efficiency, green buildings and clean transportation will position ESB as a leader in the move to a low-carbon energy future and deliver strategic objectives as set out in our Brighter Future strategy – benefiting the customers that we serve and the investors that we have partnered with, in equal measure."
By having sustainability at the heart of its operations, ESB is addressing the requirements of today's financial markets who are directing increasing levels of capital into carbon action investments with the organisation maintaining a viable and successful business with the financial strength to invest in solutions for a low-carbon world – creating a positive lasting legacy for generations to come.
Find out more about ESB Green Financing here.