ESB Telecoms Ltd. is a wholesale telecommunications provider, bringing ​20 years of telecoms and electrical engineering experience to the industry. We own and operate an extensive telecoms network throughout Ireland with International fibre connectivity to the United Kingdom.
ESB Telecoms Ltd. also owns and manages a portfolio of more than 400 telecommunications towers and sites nationwide. We provide transmission services for mobile and wireless operators, private communications companies and emergency services.
Our Product Portfolio
Management Team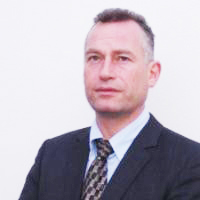 John Reilly
Infrastructure Manager
Over 30 years experience in the telecoms industry, working both nationally and internationally with AT&T, BT (Ocean), Lucent, Motorola, Meteor and ESB Telecoms in a wide range of business management, project management, strategic and technical design positions. Currently leading the Infrastructure team, with responsibility for the design, plan and building of the Tower and Fibre networks. Holds a Masters in Business from UCC.