1925
Shannon Scheme Development
To progress industrially, Ireland recognised the need to develop and use its natural resources. Irish engineer, Dr. Thomas A. McLaughlin, proposed damming the River Shannon and building an electric power station at Ardnacrusha in Co Clare to bring power to towns and cities all around Ireland. The Irish government approved the Ardnacrusha scheme and work began on the site in September, 1925.

1927
Electricity Supply Board Act
The Electricity Supply Board Act passed in 1927 to set up ESB, the corporate entity responsible for controlling and developing Ireland's electricity network. At that time, more than 300 different suppliers were concerned with generating and supplying electricity in different parts of the country, including 16 local authorities and five major private companies. The gradual transfer of responsibilities to ESB required both engineering and administrative skills, and the development of these skills proved an important factor in ESB's subsequent success.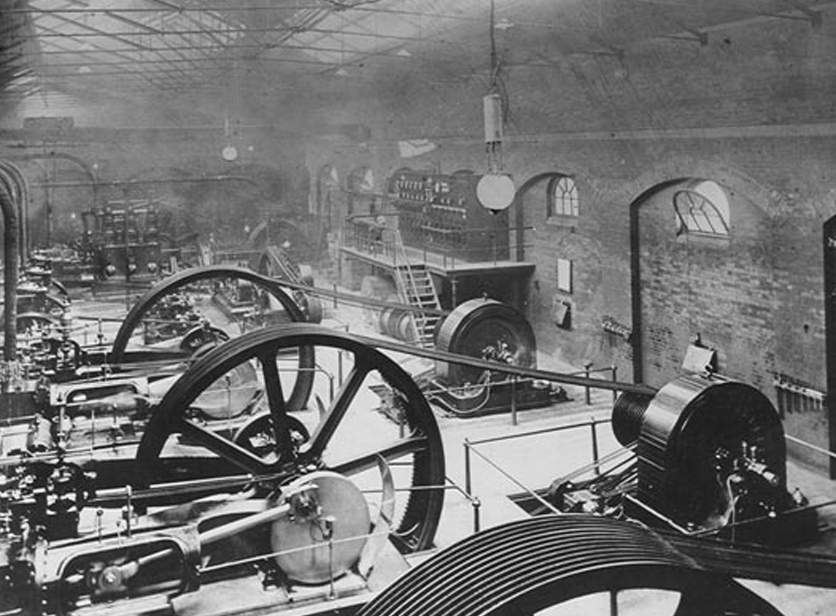 1946
Rural Electrification
1946 sees the beginning of Rural Electrification. This visionary project involves the installation of electric infrastructure to power the people of Ireland – supplying energy, light and heat to help enhance the quality of life of all. These networks and the power supplied enable the social, economic and industrial development of Ireland, helping it to grow from an underdeveloped peripheral region to one of the most developed countries in the world. ESB Networks continue to develop and refurbish the Irish electricity infrastructure to a world-class standard.
1953
Peat Development
Between 1950 and the late 1960s, ESB installs more than 400 MW of generating capacity based on the use of turf at its Lough Ree and Shannonbridge plants. At one time, peat constituted approximately one third of ESB's total capacity and was a valuable component of diversifying fuel sources. Peat development also had a large impact on rural development at that time, particularly in the Midlands area of Ireland. Both stations ceased generation of electricity at the end of December 2020.
1968
Turlough Hill Construction Begins
As Ireland's population grows and demand for electricity increases, ESB recognises the need to meet this booming demand for power. To do so in an environmentally friendly manner, ESB designs and constructs a pumped storage hydroelectric station in Turlough Hill in Co Wicklow. This proves a unique and innovative civil engineering solution for Ireland at the time.

1975
ESB International Established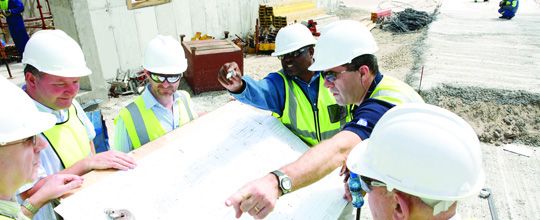 ESB International (ESBI), a leading global engineering consultancy specialising in the utility sector, establishes in 1975. ESB International focuses on the delivery of large scale, capital infrastructure projects for international clients and for its parent company, ESB. Since its establishment, ESB International has completed projects in more than 120 countries. Our world-class team helps clients around the world to deliver modern, efficient and dependable energy systems which can transform the economies and societies that they serve in.

1987
Moneypoint Generation Station
In the wake of the oil crises in the early 1970s, it is clear that Ireland needs to reduce its dependence on oil as a source of electricity generation. To help address this issue, one of Ireland's largest stations, Moneypoint, was commissioned. Coal is the primary fuel used to generate electricity at the station, which is located in Co Clare. In 2008, a major environmental equipment upgrade was implemented to ensure the plant complies with the strictest environmental requirements for flue gas desulphurisation (SO2) and selective catalytic reduction (NOx). In 2020, ESB announced the redevelopment of the site into a energy renewable hub.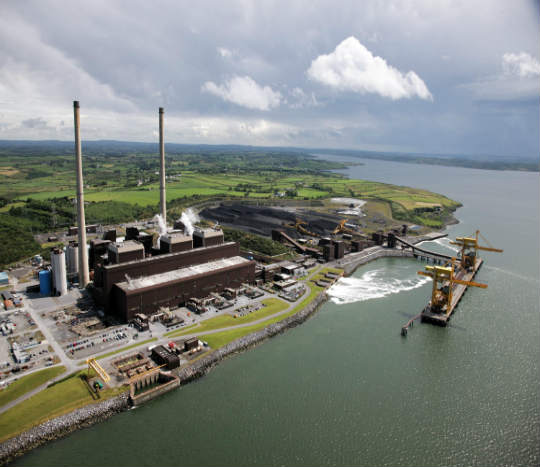 1992
ESB Enters the UK Market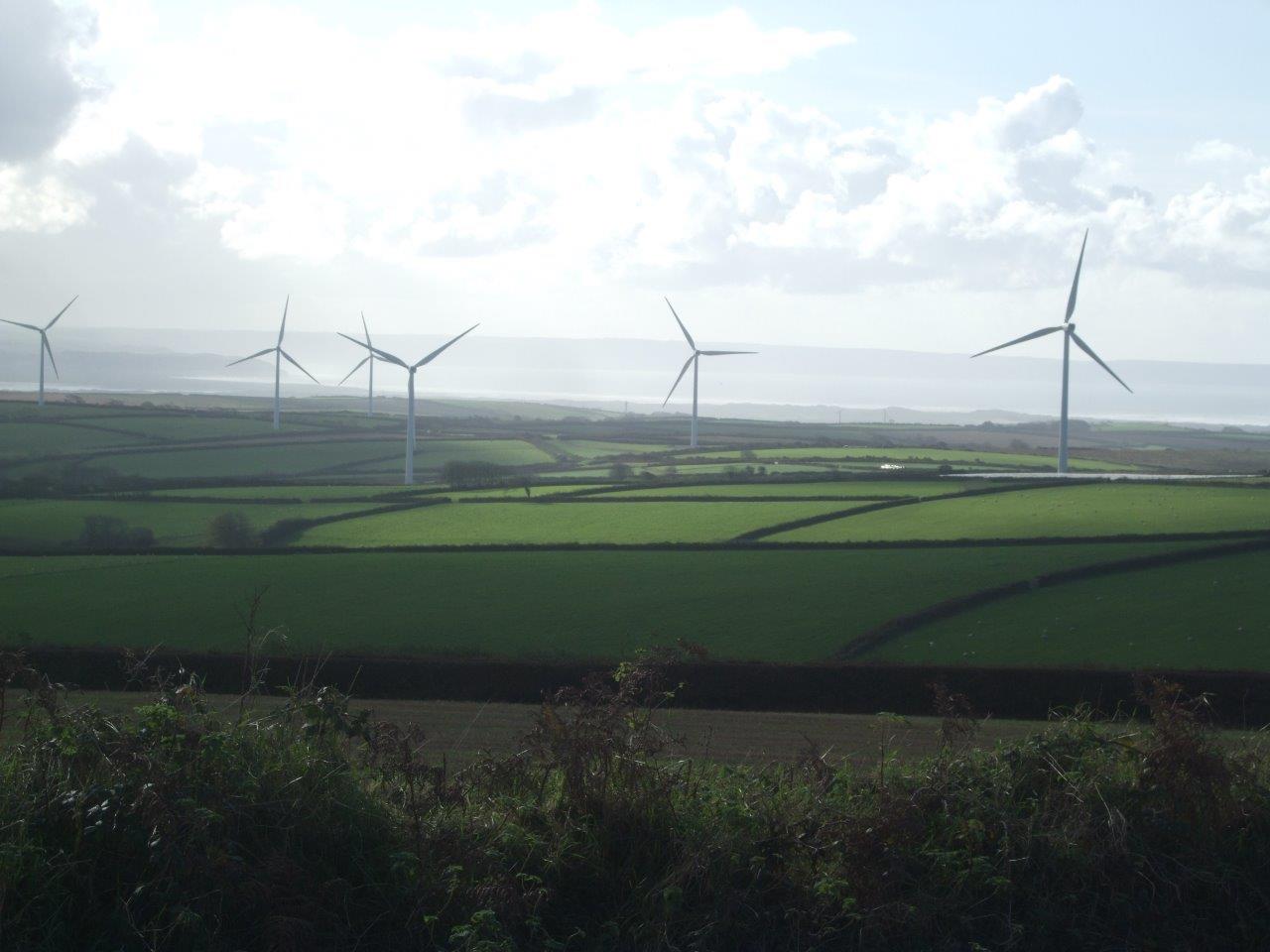 ESB enters the UK market in 1992 with the development of one of the first independent power plants at Corby, Northamptonshire. Since then, ESB has significantly grown its presence across the UK with the diversification into retail (via SO Energy) and roll out of charging infrastructure (ESB Energy). ESB is also developing a number of onshore and offshore projects in Scotland.

1998
ESB Opens First Wind Farm
ESB opens its first wind farm at Crockahenny, Co Donegal in 1998. The wind farm has a combined capacity of 5 MW – enough green energy to meet the electricity needs of around 3,000 homes. ESB has since developed a portfolio of renewable assets, complemented by acquisitions and partnerships. ESB now has the capacity to supply 1GW of clean energy to the homes, farms, hospitals, schools, and businesses throughout Ireland and the United Kingdom.

2010
ESB acquires NIE Networks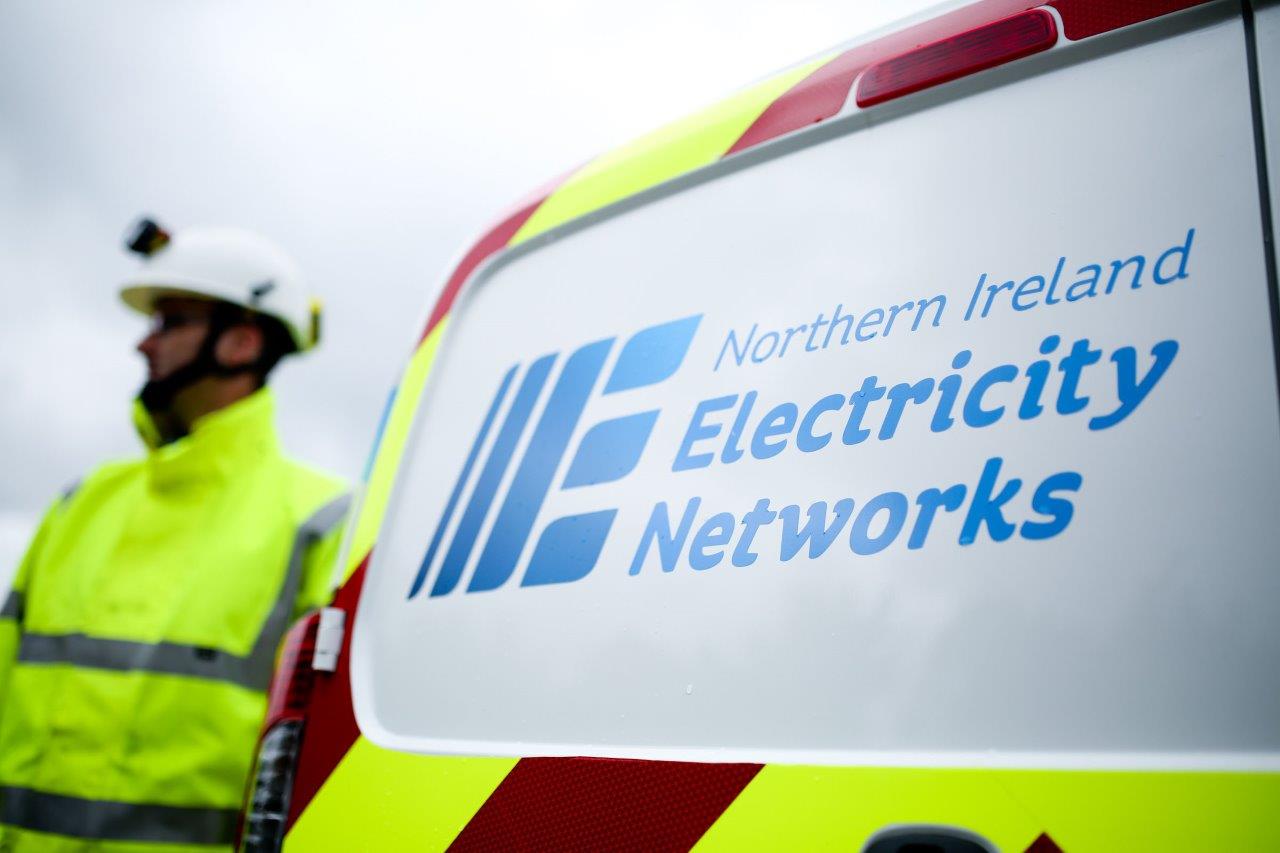 ESB concludes the acquisition of Northern Ireland Electricity (NIE) Networks business in 2010. NIE Networks owns the regulated electricity transmission and distribution network in Northern Ireland. It is responsible for the planning, development, construction and maintenance of the entire network in the region, as well as the operation of the distribution network. This transmission and distribution network comprises approximately 2,100 km of the high voltage transmission system and approximately 42,900 km of the low voltage distribution system.

2010
ESB launches ecars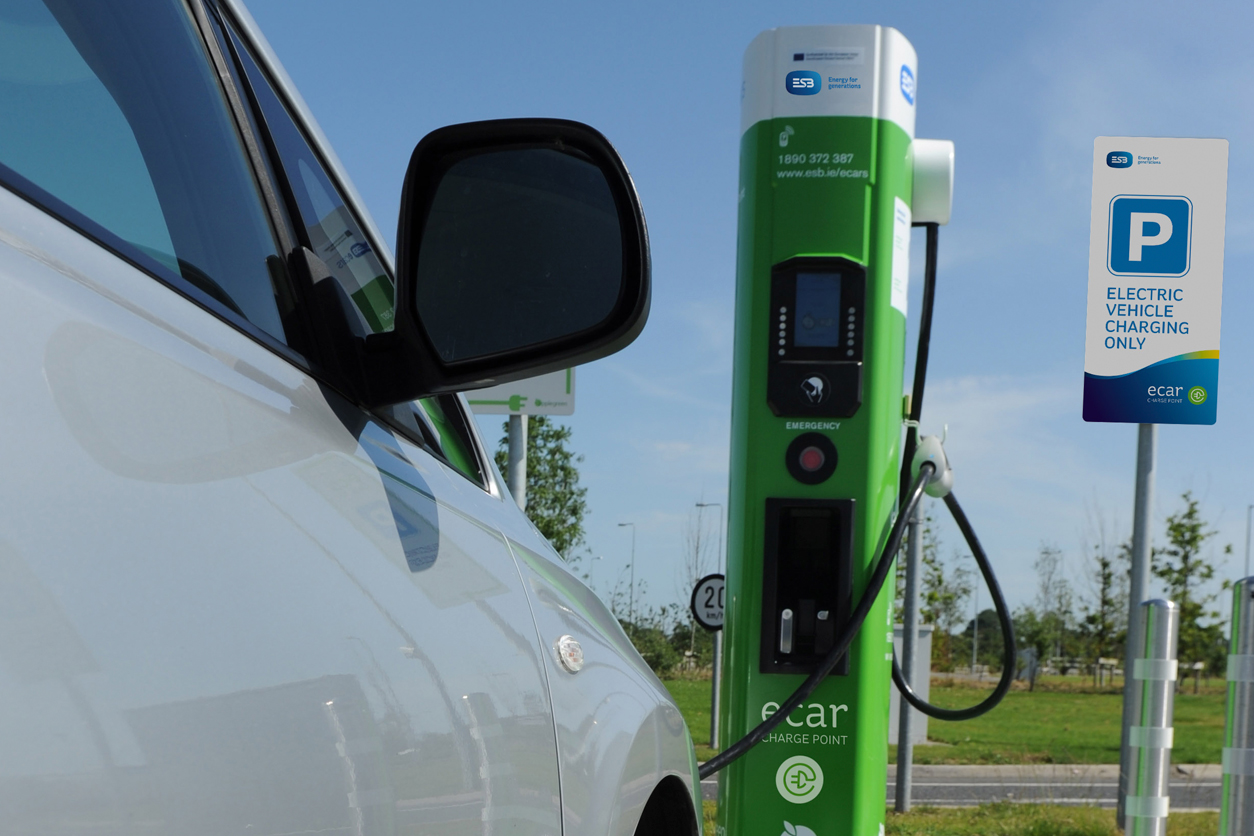 ESB establishes ecars in 2010 to roll out the charging infrastructure for electric vehicles (EVs) and to support the introduction and demand for EVs nationally. Critical to the take up of electric vehicles is the provision of conveniently positioned charge points across the island of Ireland. There are currently more than 1,400 public charge points across the island of Ireland with the roll out of fast chargers and superhubs to facilitate the increasing uptake of EVs.
2011
Electric Ireland, the retail arm of ESB, is established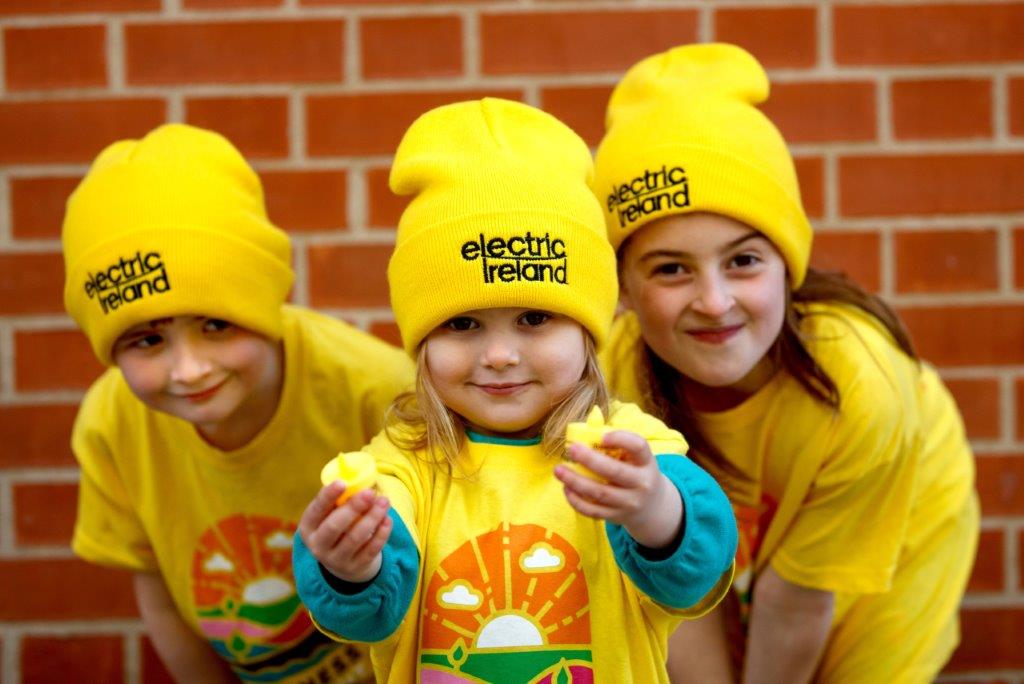 Electric Ireland is the retail arm of ESB and operates in all market segments in the Republic of Ireland. Electric Ireland also supplies energy and services to business and residential customers in Northern Ireland. Electric Ireland is now recognised as a leading retail brand by Irish consumers and businesses.
2015
SIRO Broadband Network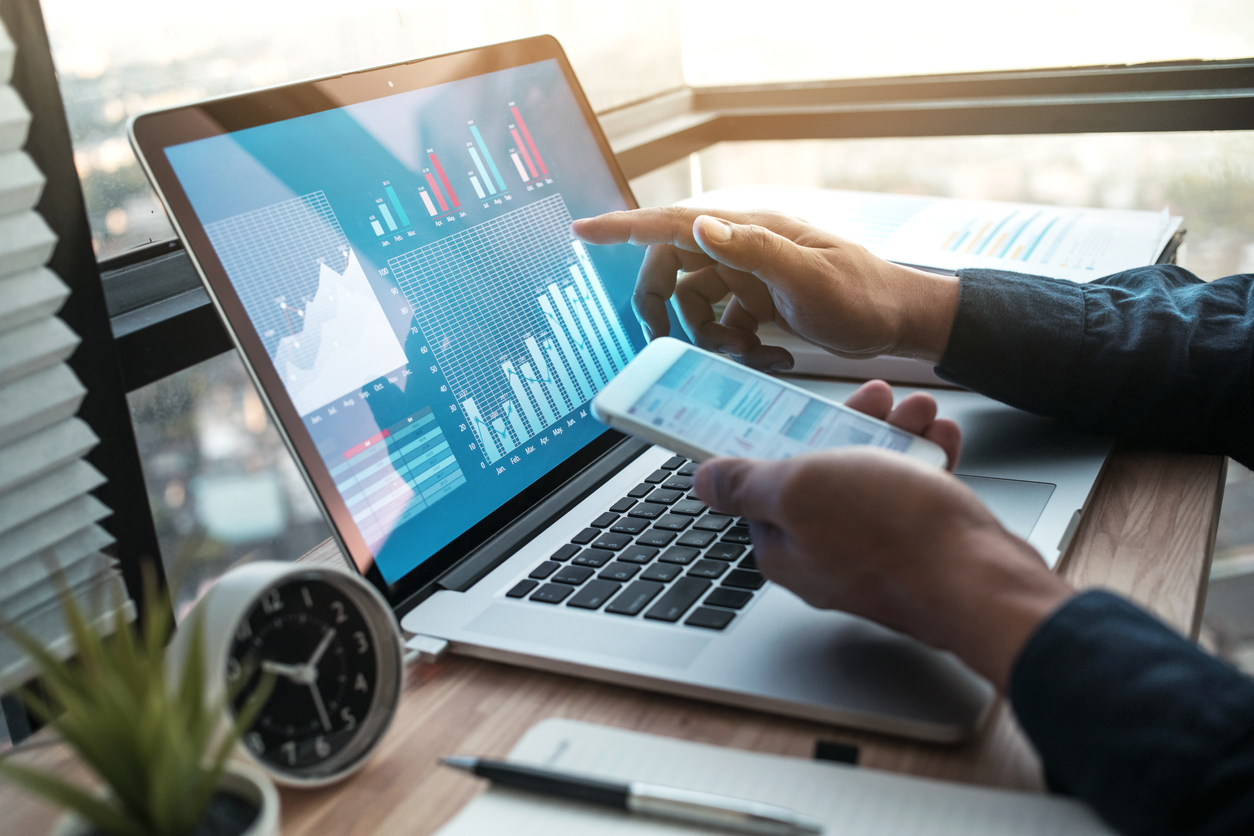 SIRO, a joint venture company between ESB and Vodafone, delivers a 100% fibre-to-the-building broadband network, with speeds of up to 1000 Mbps. This ground-breaking venture will help to propel Ireland into the ranks of the world's fastest broadband countries and open up a new world of possibilities for Irish consumers and businesses. While SIRO builds and manages the fibre-to-the-building network, open access is offered to all authorised broadband providers in Ireland. This means that consumers and businesses can sign up to SIRO through their own service provider.
2016
Manchester, UK
Carrington, located near Manchester, is an 884MW power station, that uses Combined Cycle Gas Turbine (CCGT) technology to generate enough electricity to power more than one million homes and businesses. At 58% efficiency, Carrington is one of the most flexible and efficient plants in the UK, helping to ensure both security of supply and the transition to a low carbon future.
2017
Celebrating 90 years of ESB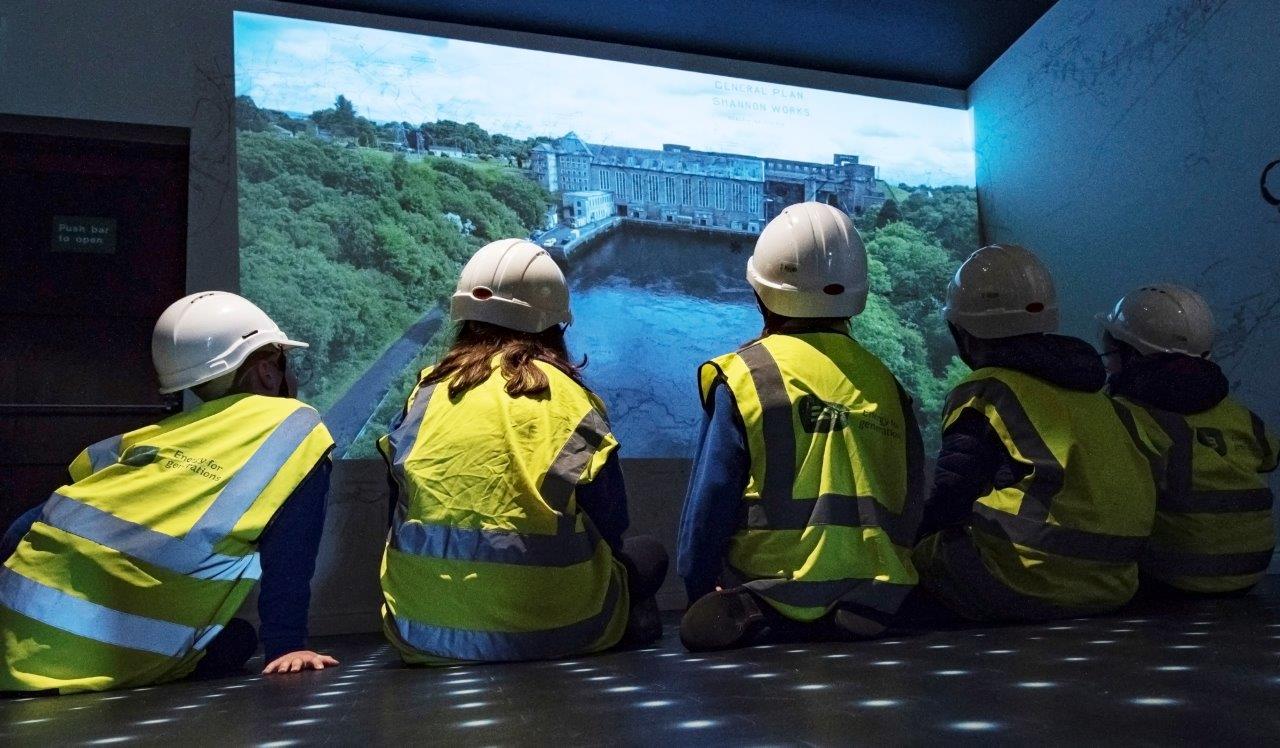 To mark our 90th Anniversary ESB hosted school and public tours in Ardnacrusha allowing people to explore one of Ireland's greatest engineering developments. Costing more than IR£5m to construct at the time - almost one-fifth of the entire annual budget - Ardnacrusha became a symbol of forward thinking in relation to harnessing Ireland's natural resources.
2018
ESB Enters the UK Retail Market
ESB enters the retail energy market in Great Britain (GB). Trading as ESB Energy, this move into the GB energy market marks a big leap for ESB into a highly competitive, complex energy market. With a wealth of experience and a promise to be the easiest energy company to deal with ESB Energy is attracting many customers with its attractive electricity and gas tariffs. In 2021, ESB acquired a leading UK energy supplier, So Energy, to enhance its position in the UK retail market with the merger resulting in a business serving more than 300,000 customers, with the company continuing to trade as So Energy.