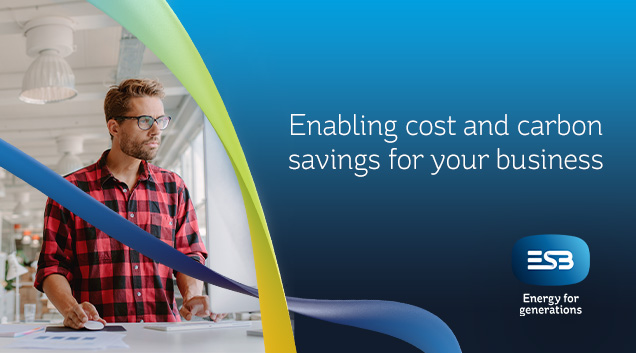 When looking at large scale energy projects required for businesses to move towards net zero these have historically required large, long-term investment up front. The substantial cost of these projects can often sit outside of agreed financial budgets and unlike traditional fossil-fuel burning projects, energy reduction projects such as CHP (Combined Heat and Power) don't always offer the attractive financial returns that once meant board sign off for capital investment was just a formality.
The last 2-3 years has seen a big step change in attitude and drivers for carrying out on-site energy solutions; previously businesses focused on reducing energy spend/ return on investment/ decentralisation/ resilience, but now businesses acknowledge that demonstrating a focus on sustainability and reducing their carbon emissions is seen as being essential to cut costs, meet carbon reduction targets, and to help brands grow. However, this still needs to be balanced with affordability and managing a profitable bottom
The ability for large energy users to access low-cost funding is now helping to drive the deployment of more and more sustainable energy solutions' projects. Concerns about cost or lack of in-house expertise shouldn't get in the way of implementing your businesses carbon reduction strategy. ESB's Smart Energy Services combines our financial strength, market expertise, energy management and optimisation services into a single package to deliver tangible cost and carbon savings for your organisation.
The mechanics of these funding options will see ESB's Smart Energy Services finance the upfront capital cost (either from their own balance sheet or via a 3rd party) of the project and then look for repayment through a share of the energy savings, the most popular way of doing this is through a Power Purchase Agreement (PPA). This agreement provides the ability to lock in future energy costs at below-market rates. This agreement will see ESB's Smart Energy Services remain the owner and operator of the asset(s) through the life of the agreement and as such is responsible for carrying out Operation and Maintenance to ensure the asset is operational and able to meet its agreed service levels. We take care of everything, from planning to installation, admin, and maintenance. You pay only for the zero-carbon energy produced, at an agreed upon low rate for a set term period.
By delivering predictable energy savings through an off-balance sheet solution all the while improving your organisations green credentials, ESB's Smart Energy Services funded solutions provide multiple benefits to your organisation:
Offsets costs

Supports carbon reduction strategy

Reduces energy costs

Reduces risk
No cost for operation and maintenance

Off balance sheet solution
How ESB's Smart Energy Services can help
ESB's Smart Energy Services offer a full range of funded solutions and to demonstrate our commitment, we operate a €75 million fund that is dedicated to assisting large energy users access affordable finance and expertise to help bring their carbon reduction strategy to life. ESB's Smart Energy Services are looking to partner with intensive energy users to help deliver a bespoke solution that specific to the site and the organisational needs.
To learn more visit: www.esb.ie/smartenergy