When we think of equipping the next generation with skills to survive and succeed in life, it is often technical, academic or sporting abilities that we first consider.
We naively assume that they will simply learn the essential skills to face life's trials and tribulations along the way. As we know, however, everyone deals with life's challenges and concerns in different ways.
That is why today's employers, for example, offer more educational programmes based around cognitive behavioural therapy (CBT) to allow staff learn more about their thinking and behaviour and how it impacts them and their colleagues in the workplace. This is a big move away from a simplistic and narrow focus on staff's technical and other abilities.
In addition, there is now a range of community-based programmes and apps which help individuals to learn new ways of coping in today's challenging world. Aware's Life Skills programme is an example of one programme which is available nationwide and online, and which has been shown to be very helpful in reducing symptoms of anxiety or depression.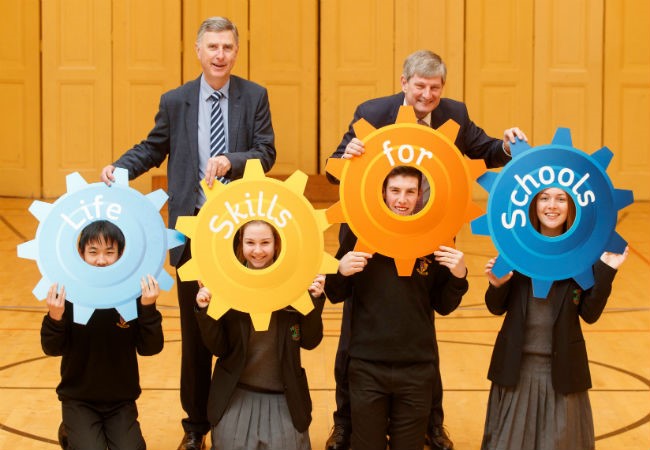 Learning Life Skills
There is no starting point or final exam to learn such life skills. As young children, we are taught how to share, to ask for help and to be kind to each other.
As we age and face greater challenges, we are not necessarily told how to cope. What do we do when faced with an unexpected occurrence, such as the loss of a parent, or deal with overwhelming feelings of negativity and self-doubt? Should we face these challenges head-on, or just ignore it and hopefully it will pass in time?
Recognising the need to equip secondary school children with such life skills, Aware, with the support of ESB through its Energy for Generations Fund, is now rolling out its Life Skills programme - that has already proved successful for adults – to Transition Year students nationwide.
The Life Skills Programme
This programme specifically teaches students the ability to understand the relationship between thoughts, feelings and actions; to understand the impact of external events; to look at challenges differently; to develop inner confidence, and to understand how they can improve their own well-being.
Based on a CBT approach, the educational programme is designed to help young people learn new ways to deal with concerns and challenges in life.
The programme contains six 75-minute modules and runs over a six-week period. This, in turn, allows students the maximum time to reflect on the key learning point from each module and time to experiment with the 'new ways of thinking' presented. The weekly schedule also allows time for students to raise any questions they might have for a programme instructor.
For ESB, supporting such an initiative was a natural fit for the organisation. Education and supporting positive mental health are the cornerstones of not only our own organisation but also through our Corporate Social Responsibility activities. As such, supporting future generations through this specific programme is an important commitment on our behalf.
Are you a TY teacher?
If you are a teacher of transition year students and would like to request this programme, you can avail of more information and submit a request here.