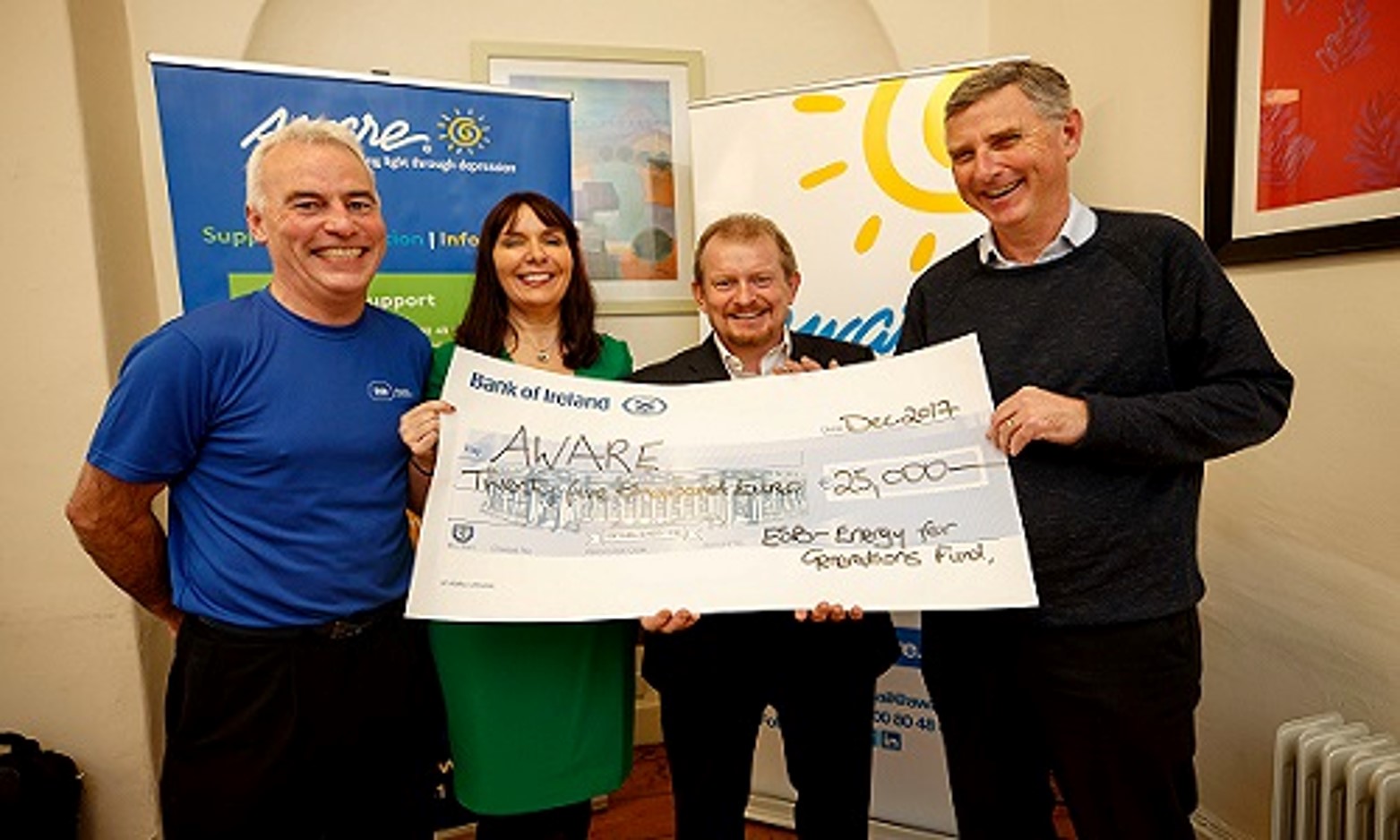 ESB marked its 90th anniversary in 2017 with a charity challenge inviting staff to form teams to walk, run or cycle blocks of 90km between July and October. Each 90km milestone entitled the team to cast a vote for six chosen charities.
In all, 74 teams took part across the country, with each participant on average clocking 442 kilometres during the four months. A total of €90,000 was distributed on the basis of the votes, with Aware receiving €25,000, Simon Communities of Ireland - €20,000, Electric Aid - €15,000, An Cosán - €12,500, Aware Northern Ireland - €10,000 and the Irish Red Cross - €7,500.
The so-called 90for90 challenge improved staff health and wellbeing while making a difference in the communities in which we operate. The funding comes from ESB's Energy for Generations Fund, which seeks to empower and enrich the lives of individuals and communities across Ireland.
ESB's Energy for Generations Fund is open to organisations within the Republic of Ireland and Northern Ireland. For more information on ESB's Energy for Generations Fund, please visit our website www.esb.ie.