by John Mc Kiernan, Head of External Collaboration, ESB Innovation
When ESB first discussed an ambitious plan to establish the world's first global utility accelerator programme with some of its trusted international utility partners, we had no idea this little acorn would grow into such a substantial oak tree in little over 12 months from its inception.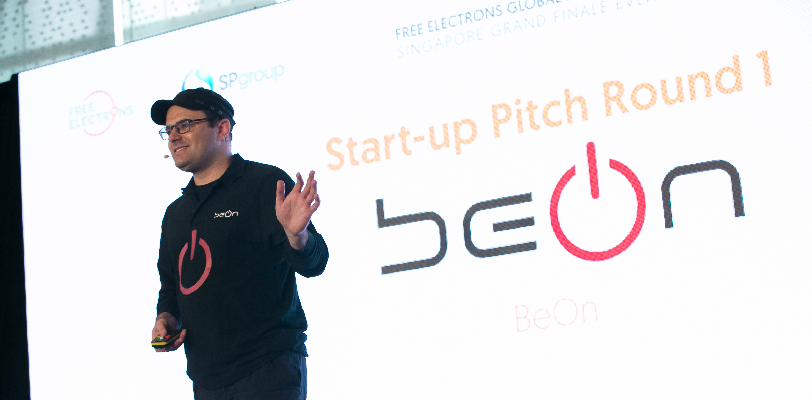 FREE ELECTRONS is an audacious if not even a cheeky start-up itself! The idea of having 8 power utilities design and launch a brand new concept from scratch, in less than 12 months, is akin to the "bumblebee argument."
Wiki explains - "pseudoscience states that the laws of aerodynamics prove that the bumblebee can't fly, as it does not have the required capacity in terms of wing area or flapping speed." In theory "dull and boring power utilities" have no business trying to launch such a programme…but we did and boy did it fly! By some magic alchemy, ESB attracted over 450 start-ups from over 51 countries and it seems we did a fair job selecting the top 12 energy start-ups - who have all taken full advantage of the opportunity.
The programme was launched in Dubai in January 2017 and finished its 3rd module in Singapore that September. So what? Well...the rubber hits the road when you examine the numbers! 17 commercial agreements were signed totalling $1.6 million and one of the companies, Aperio, has also completed an equity investment with Energias de Portugal.
BeON Energy was selected as the world's most innovative energy start-up and awarded the Free Electrons grand prize of $175,000. ESB is now working with BeON Energy to develop a tailored product for the Irish market, pilot projects are already under way.
The programme is a win-win for utilities and start-ups. Each start-up has secured at least one pilot project and each utility partner has at least one new project in their portfolio. From an ESB perspective, it's the gift that keeps giving!
We are now sharing knowledge and results from pilot projects with a network of innovative power utilities. We have essentially formed a "self-help" group for power companies. However the real winners are neither the power utilities or the start-ups - the real winners are customers who will receive attractive energy solutions which are cleaner, cheaper and more convenient. It's evident that the environment and the future planet that our children will inhabit will be a brighter place. New technologies need a path to market and FREE ELECTRONS provides the superhighway to over 73 million customers - this is how we can actually make a difference.
The 3rd and final module was held in Singapore concluding a three-part series aimed to facilitate deal-making between 12 international energy start-ups and 8 utilities.
Magic Under the Flower Dome
The grand finale of the FREE ELECTRONS Singapore took place in the iconic Flower Dome. The Guest of Honour Ms. Low Yen Ling [the Senior Parliamentary Secretary, Ministry of Trade and Industry and Ministry of Education] spoke about the importance of new technology and customer facing solutions due to the rapid changes in the energy sector. The programme also included pitches from some of the FREE ELECTRONS start-ups, a panel discussion with on scaling innovation globally and exploring new energy frontiers.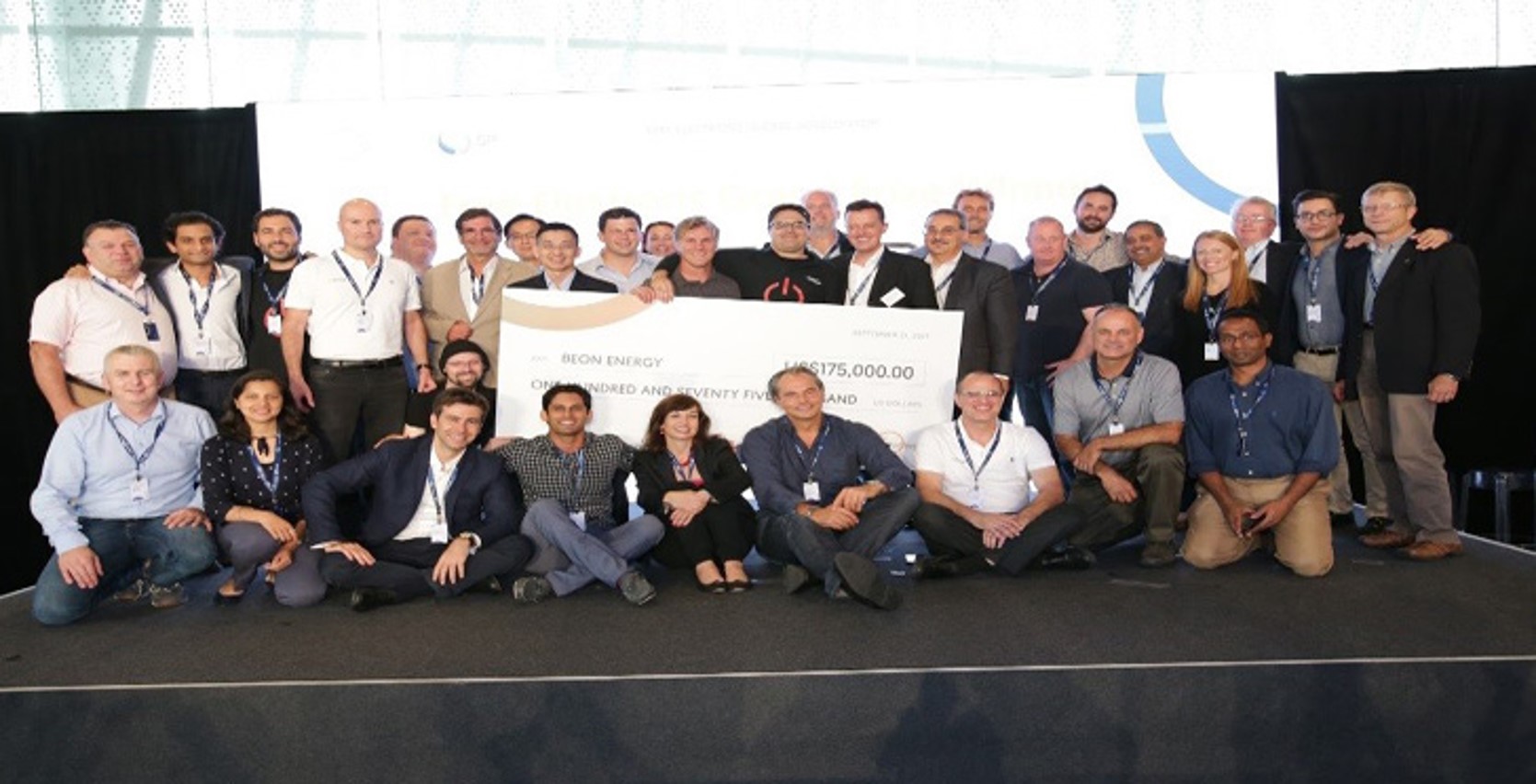 BeON Energy wins $175,000 Free Electrons grand prize
BeON Energy also secured the most pilot projects, but all of the participants agreed that each of the start-ups who participated in the programme were winners, benefitting on so many levels from knowledge sharing and market intelligence to commercial traction with the sponsor utilities.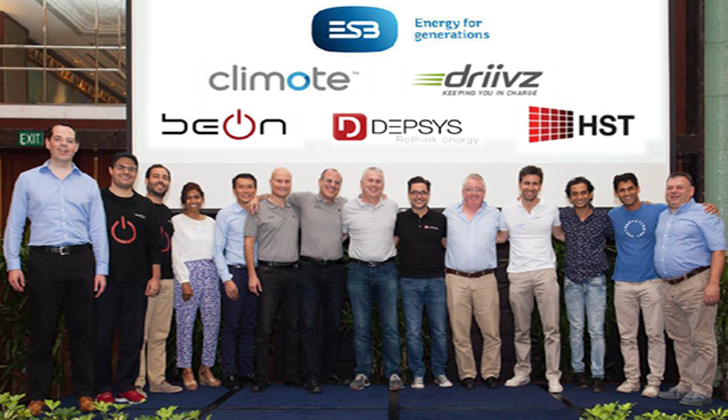 ESB has established collaboration contracts with 5 of the start-ups on the programme: BeON Energy(Portugal); DEPsys(Swiss); HST Solar (USA); Climote (Ireland); Driivz(Israel).
Deals and Counting
BeON Energy is just one of the many success stories of the FREE ELECTRONS programme. The programme saw 17 signed commercial agreements between the 8 utilities and 12 start-ups valued at $1.6 million - with the potential of reaching $12 million within the next year. Deals define the success of the Free Electrons programme with each module representing a crucial step in the lead up to the final contract signing. Deals with the utilities are not limiting and exclusive as each start-up has the ability to sign deals with other utilities.
Paul Mulvaney, Executive Director of ESB Innovation, agrees that the programme has been a great success in its first year -
"The Free Electrons Accelerator program has produced excellent results for everyone involved. The program is enabling us to co-create energy solutions that will affect millions of customers at home and abroad. What is most striking about the program is how the interactions between start-ups and utilities are helping us both to bring disruptive ideas to the main stream. We're particularly delighted to have commercial agreements in place now with 5 of the start-ups from the inaugural programme.
But we're not resting on our laurels either. Our External Collaboration team is already co-developing plans with our partners for a new and expanded Free Electrons program in 2018. We're excited about the prospects of collaborating with the next cohort of disruptive start-ups to revolutionise the future of energy."
Greater than the Sum of its Parts
During the Singapore module, Stefan Padberg, Managing Director of Innogy Ventures LLC, a utility partner stated,"The start-ups and utilities have created something greater than the sum of individual pieces."
A recurring theme of the FREE ELECTRONS programme is the concept of community and its intrinsic ability to elevate everyone's success in the programme through relationships and time. The collaborative nature and spirit of the programme has brought together partnerships between all stakeholders and innovators of the FREE ELECTRONS programme and will continue as pilots mature into long-term contracts and investment.
From ESB's perspective, we've learnt so much from our start-up partners. The Commercial deals will help us in a multitude of ways and will ultimately help us to provide cleaner and more affordable power for our customers. We are already looking forward to seeing what is to come from FREE ELECTRONS 2018 with the continued mission of re-shaping the future of energy and revolutionising the way start-ups and utilities collaborate.
For more information on the program visit : www.freelectrons.co
Photos from the FREE ELECTRONS Singapore module can be downloaded here.
FREE ELECTRONS is the global energy start-up accelerator programme that connects the world's most promising start-ups with leading utility companies. FREE ELECTRONS was backed by an international alliance of utilities and accelerators: AusNet Services, Dubai Electricity and Water Authority (DEWA), ESB (Electricity Supply Board), EDP (Energias de Portugal), Innogy, Origin Energy, SP Group and Tokyo Electric Power Company (TEPCO), with the support of accelerator partners, New Energy Nexus, Swissnex San Francisco, Elemental Excelerator, Powerhouse, Beta-i and Nest.