A key part of ESB's Innovation Strategy is to report on our progress in driving Innovation at ESB to both our staff and our external stakeholders.
Innovation KPIs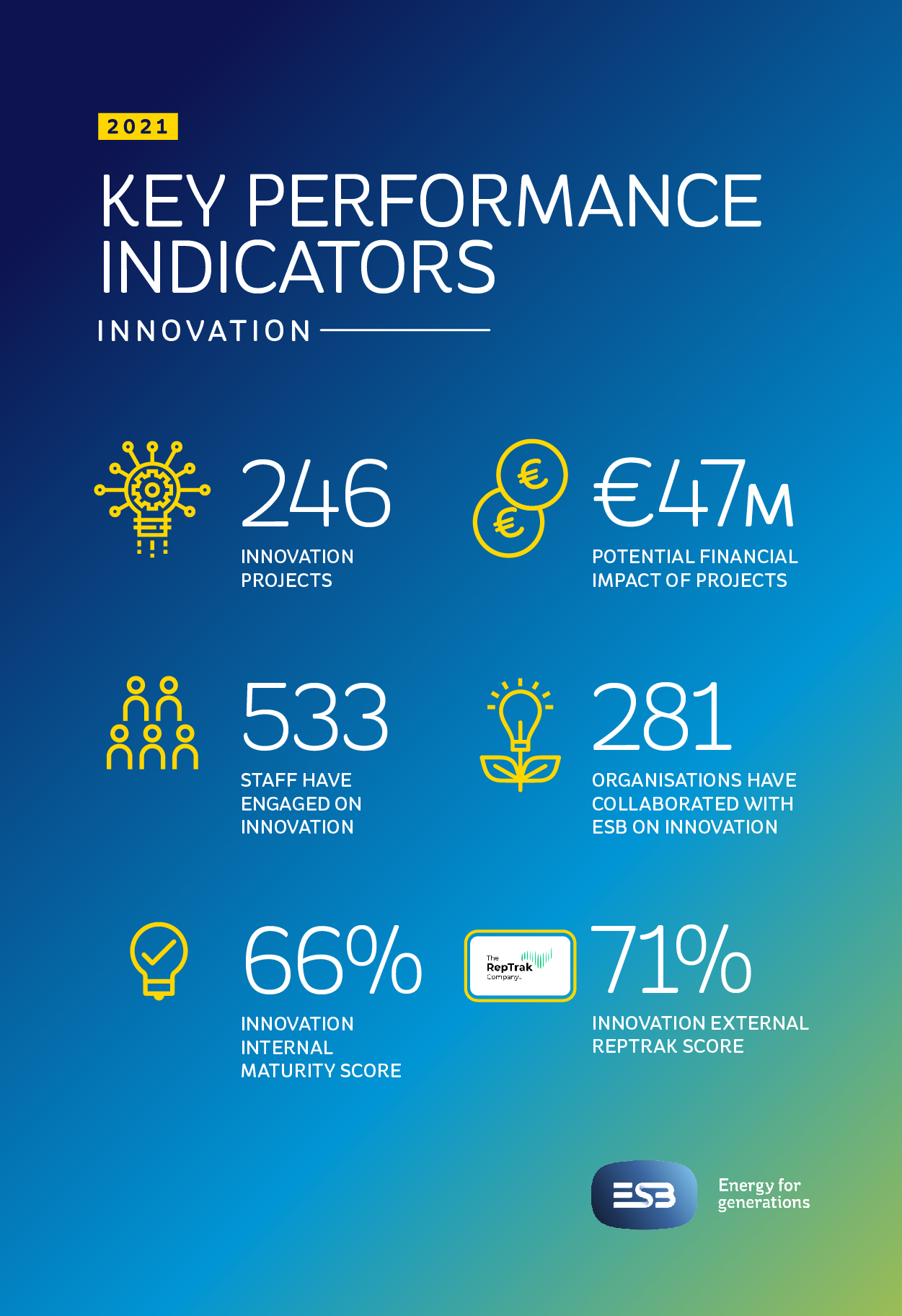 Innovation Radar
Our Innovation activity is focused across the full spectrum of the energy sector as outlined in our Innovation Radar document below.
Feedback Welcomed
We welcome and encourage feedback on our Innovation Strategy. Please use our general mailbox Innovation@esb.ie or for specific queries in relation to innovation in our Network businesses please e-mail innovationfeedback@esbnetworks.ie or Orla.Martin@nienetworks.co.uk.
Please also visit ESB Networks and NIE Networks web-site for more details of their specific Innovation Programmes.