A key part of ESB's Innovation Strategy is to report on our progress in driving Innovation at ESB to both our staff and our external stakeholders.
Our 2023 Emerging Technologies Report
Emerging energy and digital technologies will be key to enabling the net zero energy system of the future. In our new Emerging Technologies Report, we review a wide range of emerging energy technologies, as well as key supporting digital technologies. Where relevant, an update on ESB's interactions with these technologies is also provided.
Emerging Technology Insights 2023
PDF | 10MB
Innovation KPIs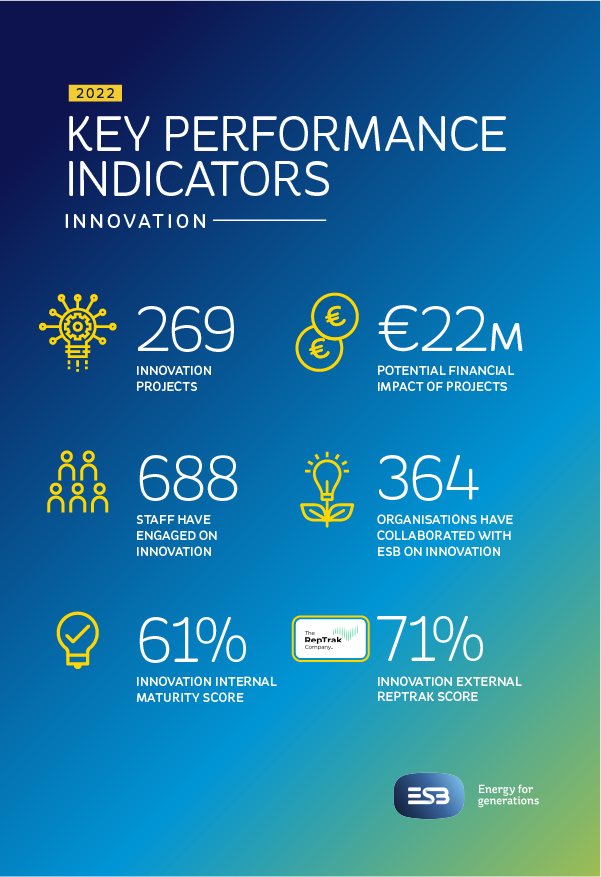 Innovation Radar
Our Innovation activity is focused across the full spectrum of the energy sector as outlined in our Innovation Radar document below.